Driving along the Northern By-Pass in Nairobi's Windsor area, one comes across a vibrant fruit and vegetable market that sprung up in the wake of the Covid-19 pandemic. Vendors sell their produce from the back of their cars and despite being asked to leave, the traders claim that they are observing social distancing and hygiene rules placed by the Health Ministry to combat the spread of the virus. The traders set up shop on the highway after market places were shut down and they say they will leave as soon as they are reopened. "I don't see why they should leave," Mathew, a resident of nearby Ridgeways Estate espouses. "We can now buy cheaper food stuff from them, and they have nowhere else to go. Let us help each other in these difficult times."
This is just one example of the importance of Micro-, Small and Medium Enterprises (MSMEs) to the overall economy of the country. Globally, there is no standard definition for MSMEs, though key attributes considered include number of employees, turnover and capital. In Kenya, Micro Enterprises have 1-9 employees, Small 10-49, while Medium have 50-99 employees.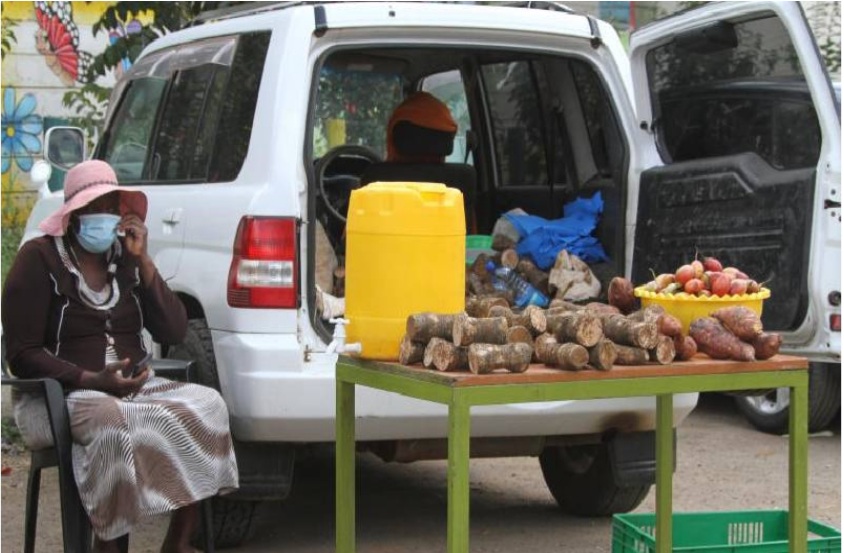 MSMEs play an important role in the wider eco-system of firms. Start-ups and young firms are the primary source of net job creation and are the driving force of innovation and sustainability in the private sector. They provide competitiveness, goods and services and entrepreneurial skills. The Kenya Institute of Public Policy Research and Analysis (KIPPRA) places MSMEs' contribution to the labour force at a whopping 90%, thereby playing a crucial role in poverty reduction and economic development. The research also states that there are 7.4 million MSMEs in Kenya employing approximately 14.9 workers in various sectors of the economy.
Challenges abound MSMEs, despite their crucial role in the economy. They have difficulties accessing adequate, affordable and timely credit. They also face inadequate marketing due to inadequate resources and unavailability of skilled manpower, and most are unable to integrate into large-scale businesses because of international standards and quality control. The current Covid-19 pandemic has exacerbated these challenges due to unprecedented lockdowns enacted to combat the spread of the disease which have resulted in disruption of the supply chain and drop in demand for goods and services.
The United Nations General assembly declared 27th June Micro-, Small and Medium Enterprises Day to raise public awareness of their contribution to sustainable development and the global economy. MSMEs tend to employ a larger share of the vulnerable sector such as women, youth and people from poorer backgrounds, and sometimes can be the only source of income in rural areas. Access to markets, information and less punitive taxations will go a long way in ensuring a thriving MSME sector, which is the backbone of the global economy.